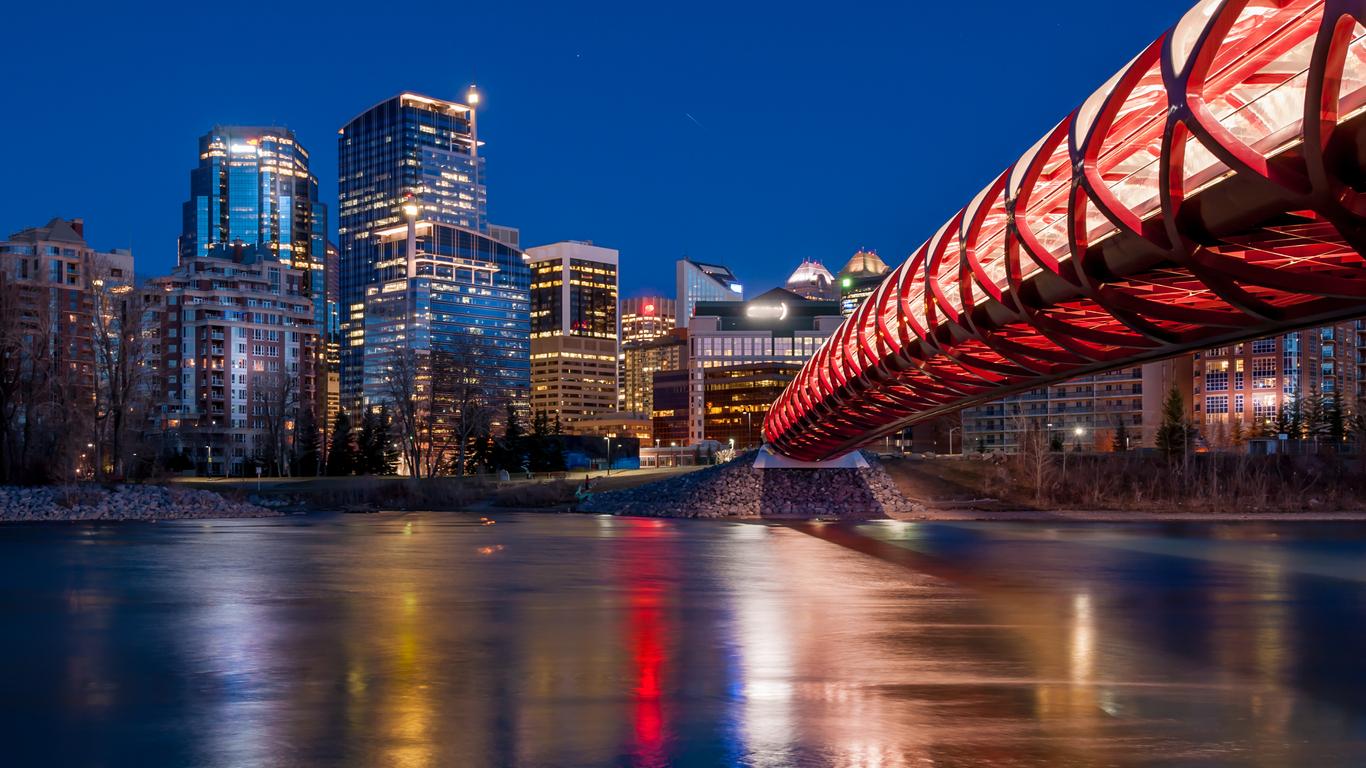 Helpful overview information on Calgary First Class ticket prices, flight duration, and airlines
---
Find prices on round-trip flights with any cabin class, including First Class, going to Calgary
---
Find prices on one-way flights with any cabin class, including First Class, going to Calgary
---
Book reliable First Class tickets to Calgary from top-rated airlines
Airline
Rating
First Class
Price

Air Transat

Price

From C$ 144

First Class

Rating

Air Canada

Price

From C$ 107

First Class

Rating

Lynx Air

Price

From C$ 82

First Class

Rating
While prices may be influenced by factors such as airline of choice, premium cabin enthusiasts can expect to pay around C$ 1,749 for a first class flight to Calgary. Travelers on a budget that still want to experience more comfort and convenience may find deals as cheap as C$ 298. The last time this price was found by a user was on 31 Jul..

Tired of flying Economy? Flair Airlines, the most highly rated airline for flights to Calgary, offers several premium cabin classes: first, business, premium economy. We advise exploring other airlines and being flexible with where you're flying from to have the most cabin choices.
---
Many travellers choose flying First Class to Calgary for plenty of reasons. From comfortable seats and exclusive services to additional entertainment and dining options, First Class cabins can offer a lot to both the regular traveller and the frequent flyers. Perks and amenities vary by airlines, please refer to the airline's website for full information.
While the flight duration may vary for First Class travellers depending on the departure and arrival airports, here are some average flight times from popular locations you might be interested in:

Toronto to Calgary: 3 hours 54 minutes
Vancouver Intl Airport to Calgary: 1 hour 31 minutes
Montreal Pierre Elliott Trudeau Intl Airport to Calgary: 4 hours 25 minutes
Winnipeg to Calgary: 2 hours 5 minutes
Ottawa to Calgary: 4 hours 12 minutes
Victoria to Calgary: 1 hour 30 minutes
Abbotsford to Calgary: 1 hour 17 minutes
Kelowna to Calgary: 1 hour 9 minutes
momondo collates all your flight options in one place and lets you filter them to find the perfect First Class flight to Calgary. momondo saves you time and could save you money on your trip.
momondo does allow users to show only those First Class flights to Calgary which offer a flexible booking policy as well as other useful filters and features.
momondo provides multiple filters to help you find the best First Class flight ticket to Calgary. Filter by price, airline, airports, cabin, aircraft, payment method, number of stops and more.
If you are not ready to book a First Class flight to Calgary now, use our insights above to find helpful tips or alternatively set up a price alert; this is where momondo will track prices on First Class flights to Calgary and let you know when they change.
---
Explore alternative cabin options for your flight to Calgary
---
Not feeling like Calgary anymore? Here are some flights to other popular cities within Canada you might like
---
View the most-searched flights to Calgary from different departing origins (based on price and duration)
---
List of major operating airlines with flight deals for this destination