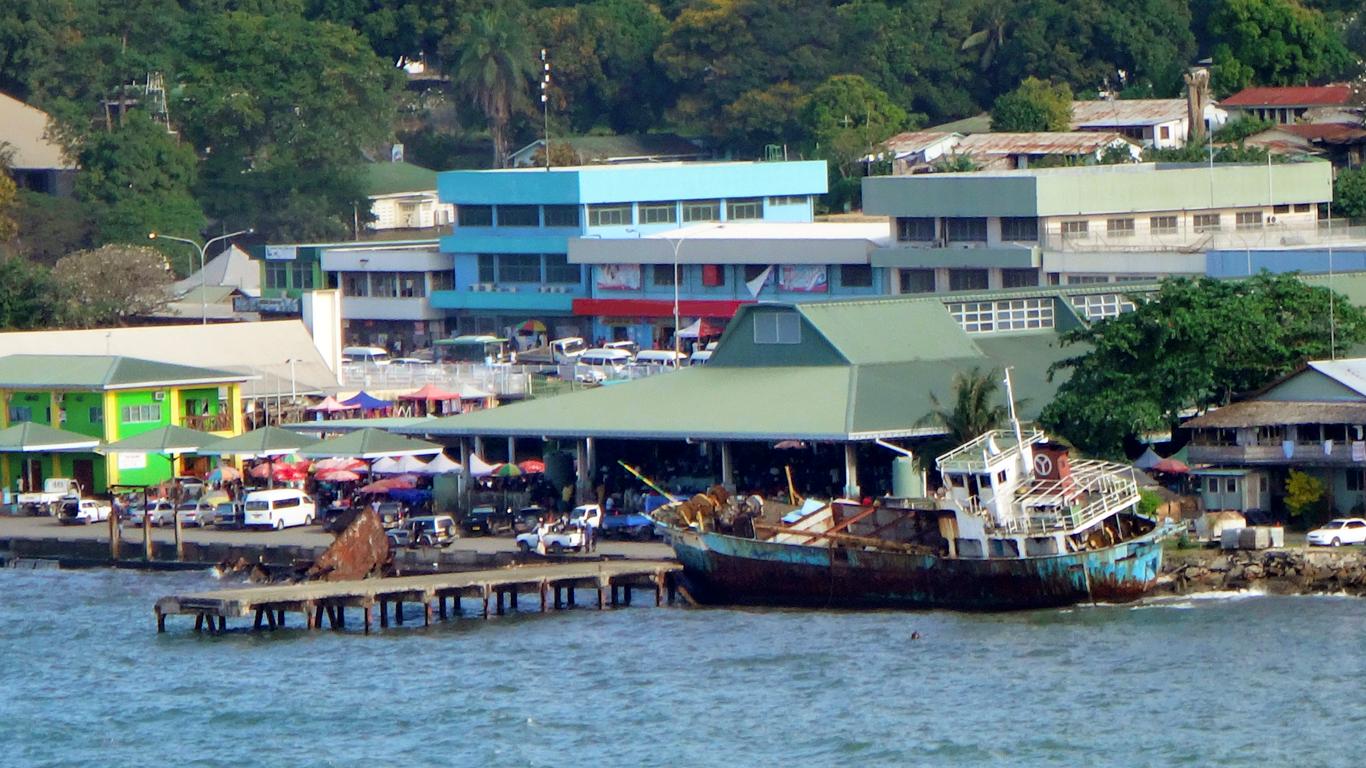 Click on the cities below to find out when it's cheapest to fly to Solomon Islands, from Canada
---
Get up-to-date answers for some of the most frequently asked questions regarding flying to Solomon Islands
What are the most popular cities to visit in Solomon Islands?

For momondo users, the most popular city in Solomon Islands is Honiara, which is visited about 145% more often than any other city in Solomon Islands. Other very common cities that our users travel to are Gizo Island and Munda.
---
Looking to visit Solomon Islands? Check out these cities and spend time seeing some of the most popular sights in the country
---
Find flights to these popular cities in Solomon Islands from your nearest airport.
---
These routes have the cheapest flights to Solomon Islands found by momondo users in Canada
| Departing | Destination | Best Price |
| --- | --- | --- |
| Toronto | Honiara | C$ 2,164 |
---
If you're not interested in flights to Solomon Islands, consider these other popular destinations in South Pacific