Rome Vacation Rentals
Find the best deals on 14,071 vacation rentals in Rome
---
Top rentals in Rome
Find the perfect Rome vacation rental for your needs
Amazing apartment in the heart of the ancient city of Rome: Spanish Steps
View all deals
Stella Elsa
View all deals
Residenza Ki - Bed & Breakfast
View all deals
Er Centurione
View all deals
Fabulous Village
View all deals
Friendly Rentals Alba
View all deals
Colosseo Dream House
View all deals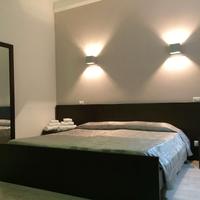 Chroma Tessera
View all deals
Mgpgroup Guest House Piazza Navona
View all deals
Rsh Giulia Enchanting Stylish Apartment 2
View all deals
Antica Dimora Dell'Orso
View all deals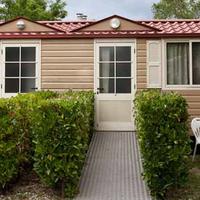 Roma Camping In Town
View all deals
Condotti Inn
View all deals
Magic Place Guest House
View all deals
Ag Vatican Apartments
View all deals
Rome as you feel - Teatro Pace 2
View all deals
Ferrari Home
View all deals
Rome: Studio - RomaHouse with characterrks
View all deals
Nerva Accomodation Cavour
View all deals
Antica Dimora Donna Isabella
View all deals
Rental In Rome The Heart Of Trastevere
View all deals
HI River View apartment
View all deals
Rent In Rome - Campo Dè Fiori
View all deals
Le Charme House 2
View all deals
Monti Apartments - My Extra Home
View all deals
Residenza dell'Olmata - My Extra Home
View all deals
Dulcis Inn River House
View all deals
Germanico Luxury Apartment
View all deals
Casa de' Coronari
View all deals
Chroma Octho
View all deals
SoulDreams Vacation: Tourist accommodation on the outskirts of Rome
View all deals
Tiburnest, Welcome To Rome, Welcome At Home
View all deals
Lovely Flat Heart of Rome: the Jewish Area
View all deals
A perfect stay
View all deals
Residenza Gonfalone
View all deals
Apartment Near The Spanish Steps: Via DI Capo Le Case
View all deals
Vaticano Trastevere
View all deals
Paganica Loft - Torre Argentina
View all deals
Fronte stazione termini
View all deals
Trastevere White Apartment
View all deals
Delightful Apartment
View all deals
Appartamento a Tivoli
View all deals
Divine Terrace Apartment
View all deals
appartamento accogliente e luminoso
View all deals
Vatican Luxury Terrace
View all deals
Magenta Luxury Cappellari 41
View all deals
Aureliana Luxury Apartments
View all deals
Residenza Termini
View all deals
Piazza di Spagna Prestige
View all deals
Al Passetto St. Peter's bike
View all deals
Roman Terrace
View all deals
Sergio House
View all deals
Bollo Apartments
View all deals
Domus Livia Luxury Suites
View all deals
Domus Caracalla
View all deals
Tourist House Ostiense
View all deals
Ripetta 25
View all deals
InternoRoma
View all deals
Vatican Vista
View all deals
Imperium Suite Navona
View all deals
Casa Montani
View all deals
N° 9 Colosseo
View all deals
Happy Village & Camping
View all deals
Morpheus Rooms
View all deals
Settembre 95
View all deals
Soggiorno Emanuela
View all deals
Almes Roma B&B
View all deals
900 Liberty Guest House
View all deals
Appartamenti Del Campo
View all deals
Night and Day
View all deals
Domus Roma
View all deals
Welcome House
View all deals
Nova Domizia
View all deals
Domus Julia
View all deals
Travel & Stay - Sforza
View all deals
Piazzetta Margutta - My Extra Home
View all deals
Liv'in Roma Campo de' Fiori
View all deals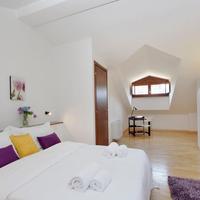 Borgo Papareschi
View all deals
Domus Via Veneto
View all deals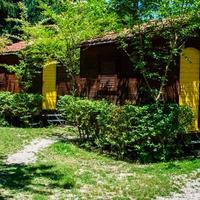 Seven Hills Village
View all deals
Aladino Inn
View all deals
Manin Suites
View all deals
Moroni Apartment Trastevere
View all deals
A Casa di Getta
View all deals
Pantheon Relais
View all deals
Walter Guest House
View all deals
---
When to book a vacation apartment in Rome
Check out the tips below to find the best deal on a Rome vacation rental property
| | |
| --- | --- |
| Low Season | December |
| High Season | September |
cheapest month to stay
65%
expected price decrease
most expensive time to stay
65%
expected price increase
| | |
| --- | --- |
| Highest day of week | Saturday |
| Cheapest day of week | Wednesday |
avg. price over the last two weeks
Average price (weeknight)
C$ 177
avg. price over the last two weeks
avg. price over the last two weeks
Average price (weekend night)
C$ 191
avg. price over the last two weeks
---
Cheapest vacation rentals in Rome
Our lowest-priced vacation apartments and property rentals for a cheaper way to stay in Rome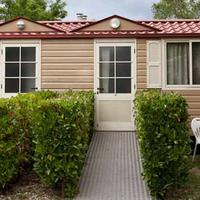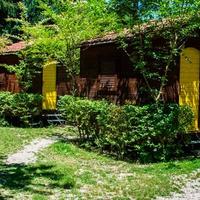 ---
Rome vacation apartments & rental properties FAQ
How long do people typically book vacation apartments for in Rome?
Those choosing vacation rental apartments in Rome typically book for at least 3 nights.
How much does a vacation rental apartment in Rome cost?
Around C$ 98 per night is the typical cost of a vacation apartment in Rome - note that if you are booking an apartment for a larger group or require more rooms and facilities in your rental, the price will likely be higher.
When is the best time to book a vacation rental in Rome?
Vacation apartments in Rome are often cheapest in December - rental prices can be around 65% lower than the average during this period.
What's the best area of Rome to book a vacation rental in?
Parioli, Aurelio, and San Giovanni/Cinecittà are typically the most popular places to rent vacation apartments in Rome.
---
momondo's favourite rental properties
Learn more about these user-preferred vacation homes in Rome, Italy
---
Get the latest Rome flight insights
Find the best time to travel, cheapest fares and most popular airlines.
Find flights to Rome
Start planning your trip today
Get an overview of the top hotels in the most popular neighbourhoods of Rome
Find hotels in Rome
Top car rentals in Rome
Experience Rome from behind the wheel! Learn more about the best car rental deals here
Find cars in Rome
---
People interested in Rome also looked at
Not set on Rome? Search the best deals on vacation rentals in these destinations